Meet Kickstart artist: Ivy Mutuku (VIC) 💥
Ivy is a Kenyan born, Melbourne multidisciplinary artist with a fire for visual storytelling. She uses her abilities to never tell us what to think, but simply present life in a variety of beautiful, innocent, sensitive, varied, quiet, tragic, loud and above all genuine shades of nuance. Her work is the pinnacle of personal artistic integrity. She uses the opportunity of her creativity to visually deliver projects that not only educate; but give the viewer a glimpse into the beauty of the untold.
Right now, shes currently working on a Short Film called The Way She Looks - an ode to her photography series 'GAZE'.
Ivy joins the 2021 Kickstart cohort alongside Delali Zevon-Aniakwah (ACT), Jocelyn Tribe (NT), Kartanya Maynard (TAS), Rachael Anderson (SA), Devika Bilimoria + Amias Hanley (VIC), Prue Stevenson (VIC), Elham Eshraghian-Haakansson (WA), Rhanjell Villanueva (QLD) & Re-Right Collective (NSW).
For twenty years Kickstart has worked with early-career artists, inspiring them to create their most ambitious work to date, presented at Next Wave Festival in Melbourne. Alongside our plans for 2022 and beyond, we reconsider and reinvent what our legacy commissioning and artist development program could be.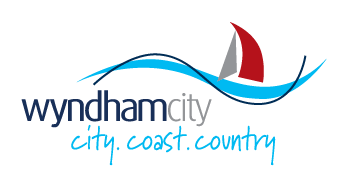 Supported by Wyndham City.